December 10th, 2013 ♥ 5:01am • Written by Jenn
This is a Sponsored post written by me on behalf of Carton Smart for SocialSpark. All opinions are 100% mine.
In recent times we've been trying to do our part in being eco-friendly. From consolidating errands to save on fuel to lowering our thermostat at night to save on propane, by making little changes in many aspects of our everyday lives, we've been able to conserve on both resources and money. Recently we had the opportunity to try more eco-friendly foods, in the form of several products from Pacific Foods. Pacific Foods is a homegrown company that believes in sustainable farming, the humane treatment of livestock, and reducing waste by using more eco-friendly options for packaging – most notably, cartons in place of standard plastic packaging or cans. Pacific Foods believes in being , which is a movement based on small choices that can add up to a big impact.
Prior to Thanksgiving I made several delicious foods with the use of items from Pacific Foods: Pacific Foods Cranberry Sauce, Pacific Foods Chicken Stock, and Pacific Foods Pumpkin Puree. All three of these products come packaged in snazzy cartons which do not use an excess amount of energy to produce, and which do a great job at keeping their contents contained. And, they're easy to open, too, and are sturdy enough to handle being stored and moved around in the refrigerator for several days.
I wound up making three very Thanksgiving-ish foods with these three Pacific Foods products: cranberry granola, chicken barley soup (okay, maybe this one isn't too Thanksgiving-ish), a loaf of pumpkin bread, and a pumpkin pie. Of the three, both my husband and I agree that my chicken barley soup came out absolutely awesome, so if you're interested, here's the recipe:
Ingredients:
3 cups of Pacific Foods Chicken Stock

2-3 chicken breasts, thawed and cut into chunks

2 celery stalks, chopped into 1/2″ chunks

4 carrots, chopped into 1″ chunks

1 tsp. pepper

1 tsp. salt

1 tsp. paprika

1 tbsp. garlic powder

1 tbsp. onion powder

1 tbsp. thyme

1/2 tsp. sage

1 bay leaf

1 cup barley, uncooked
Directions:
Combine everything except for barley and cook on low for 8 hours, or on high for 4 hours
30 minutes before serving, stir in barley
Garnish with a bit of rosemary and enjoy!
Become Carton Smart without the worry of losing out on flavor or function, because trust me, in my experience, you still get both, and the added benefit of not buying products from companies who don't make the effort to do better for the environment. Learn more about Carton Smart at BeCartonSmart.com. Follow #CartonSmart on Pinterest. Tweet @CartonSmart.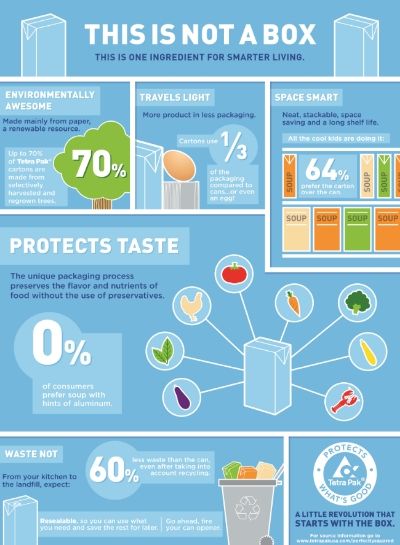 December 9th, 2013 ♥ 3:00pm • Written by Jenn
I'm always open to trying new cleaning products, and since I frequently shop at Target, Mrs. Meyer's Clean Day has piqued my interest. Mrs. Meyer's got its start from an actual Meyers – Mrs. Thelma Meyer. She took her passion for cleanliness and neatness and appreciation for nice scents and began producing cleaning products that cleaned good and smelled nice – hence the line of Mrs. Meyer's Clean Day.
Mrs. Meyer's Clean Day products have scents that are inspired by backyard gardens, and their scents and other ingredients come from essential oils and plants. Cleaning products are available for every aspect of home maintenance, from counter tops to windows to laundry. Additionally, Mrs. Meyer's Clean Day products are also available in hand soaps and body washes, and even air fresheners.
Just in time for the holiday season, Mrs. Meyer's Clean Day released several products in Limited Edition Seasonal Cranberry. Cranberry is a light yet beautiful scent to have in your home, and it's very strongly associated with both Thanksgiving and Christmas.
Thanks to Mrs. Meyer's, I had the opportunity to introduce the lovely scent of cranberries into our home, with the Mrs. Meyer's Clean Day Countertop Spray, and Mrs. Meyer's Scented Soy Candle. With two kids and multiple cats in our household, one thing I do fairly frequently is wipe down our kitchen table, counter tops, and various other hard surfaces. It's been nice to use a cleanser that doesn't contain harsh chemicals, yet still does an effective job of cleaning. And the smell of cranberries is a welcome addition at any time of year, but especially during the holidays (and it's a nice change from pine and vanilla!).
While the Countertop Spray has been put to use mostly in the kitchen, the Scented Soy Candle has taken up residence in our living room, where its small size does an impressive job of adding lightly scented cranberry to the air.
You can find both of these products at Target, and at other stores, too.
Follow Mrs. Meyer's on Facebook, Pinterest, and Twitter.
Rating:
Disclosure: Mrs. Meyer's provided me with free products in exchange for my honest opinion.

December 9th, 2013 ♥ 12:27pm • Written by Jenn
One of the hottest items on most kids' Christmas wishlists this year is Skylanders SWAP Force Starter Pack, and it's easy to see why: Like the previous Skylanders games, in SWAP Force, players use a glowing portal to utilize the fighting and magic abilities of various Skylanders. In SWAP Force, Skylanders can now jump, and 16 new figures are swappable (the tops and bottoms are interchangeable), which enables players to combine specific figures in order to have the best combination of abilities and powers. With 256 combinations in all, there are plenty of ways for Skylanders players to unlock achievements and enter new areas of the game.
For parents, Skylanders SWAP Force is a great video game because kids can play alone or with each other (two players at a time), and the availability of 16 new Skylanders figures plus "backwards compatibility" with all other Skylanders (Skylanders, Skylanders Giants) means that there is always a new adventure to go on. And its E rating means that even younger children can enjoy friendly and age-appropriate entertainment and interaction.
Skylanders SWAP Force Starter Pack includes the Skylanders SWAP Force video game, the Portal of Power (bonus: this one is powered by USB rather than batteries), 3 Skylanders figures, and collectible status cards and a poster. The game is available on the PS3, PS4, XBOX 360, XBOX One, Wii, Wii U, and Nintendo 3DS for a suggested MSRP of $75. You can find Skylanders SWAP Force wherever other video games are sold, as well as online. Check out Where To Buy to find specific stores in your area.
Be sure to follow Skylanders on Facebook, Google+, Twitter, and YouTube.
Giveaway
Enter to win a Skylanders SWAP Force Starter Pack for your game system!

Start date: 12/09/13
End date: 12/13/13 at 11:59pm est
Giveaway is open to U.S. entries
Winner will be notified via email, and has 48 hours to respond
Rating:
Disclosure: Activision provided me with a free product in exchange for my honest opinion.

December 9th, 2013 ♥ 12:00pm • Written by Jenn
Fancy Feast, a popular brand of dry and wet cat food, is giving to pets in need this holiday season with the 2013 Fancy Feast Ornament. This lovely paper-based ornament promotes the messages of love & joy, and 100% of its cost – $2.00 – goes to Adopt A Pet. Adopt A Pet is a non-profit charity that helps thousands of shelter and rescue pets find loving homes, and it's awesome that Fancy Feast is being so generous with donating much-needed funds to their cause.
Fancy Feast sent us two of their 2013 Fancy Feast Ornaments, one of which has made a beautiful and inspiring addition to our tree, and the other of which will be going to our local animal shelter along with a monetary donation.
Visit Feastivities.com to get your own 2013 Fancy Feast Ornament, and visit Adopt-A-Pet.com to learn more about how they help animals, and how you can contribute to their cause.
Follow Fancy Feast on Facebook, Pinterest, Twitter, and YouTube.

December 9th, 2013 ♥ 11:48am • Written by Jenn
I don't know about you, but as the parent of two elementary school students, I do my best to find toys that don't require a power source to play with. While screen time and interactive toys certainly have their time and place, but overall kids should be able to get plenty of enjoyment out of toys that require imagination. This year the My Image Bracelet Maker is definitely on the Christmas gift list. This neat kit makes it simple for creative kids to make handcrafted picture bracelets using personal photographs, images found on the internet, magazine cutouts, etc. Tell stories and share special memories with bracelets made from the My Image Bracelet.
The Deluxe My Image Bracelet Maker debuts on QVC on December 11th at 1:00pm EST. Be sure to tune in and pick up the deluxe model, which includes enough supplies to make many bracelets, as well as extra clear, colored, and glittered tiles, plus holiday image sheets.